Become a

Successful Engineering Leader
Learn how to lead a team successfully even if you've never managed or led anyone before.
Taught
10,000+ Happy Students
online
50+
in-depth Interactive Lessons
Have you always dreamed of being an
Engineering Leader or a Manager

but can't seem to figure out how?
Hi, I'm Ankita 👋🏽,
👤

I have over 10+ years of experience in Tech at the intersection of Frontend and Leadership
🪴 Grown

100+ developers & leaders

and

25+ developer teams

at a time
✍️ Published Author of the E-book:

Engineering Leader's Playbook: The First 90 Days

, and crossed 100+ sales.

🌎 Worked for IBM, Tim Hortons, Burger King, Popeyes, Borrowell, WealthSimple, Roche, Shoppers Drug Mart, Moleskine and more.

✏️

Taught 10,000+ students online ⤵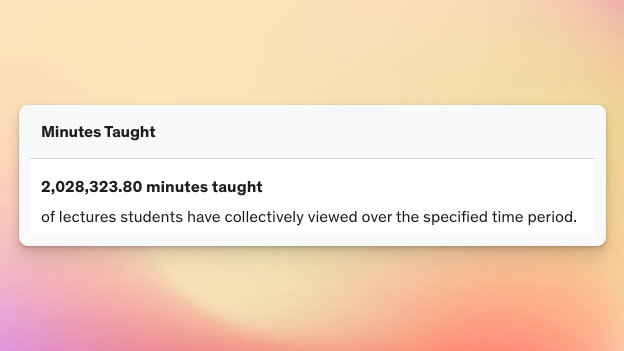 Minutes taught in Previous Courses ⏱️️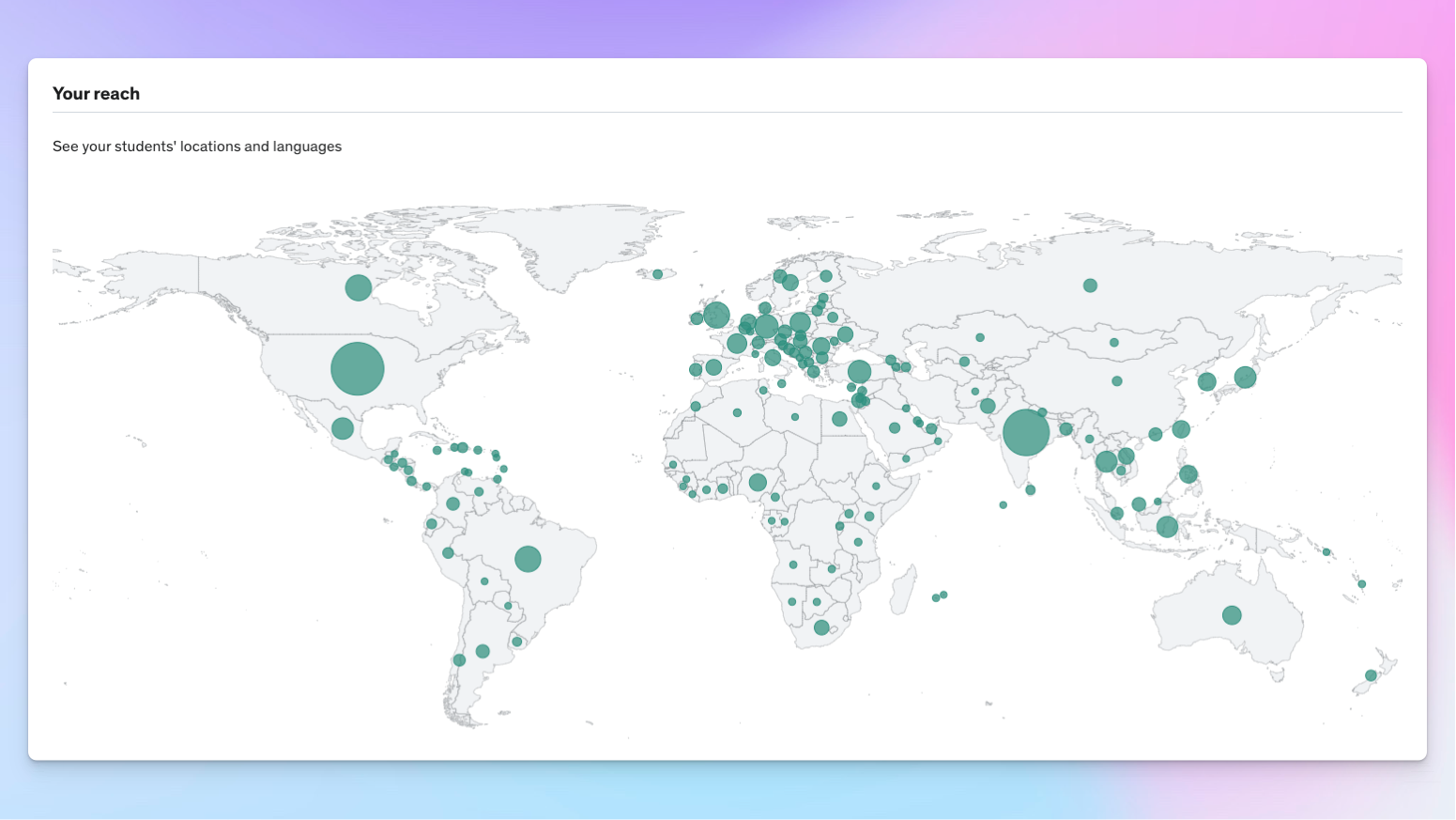 Students taught across the globe 🌎
Ankita
What got you here, won't get you there!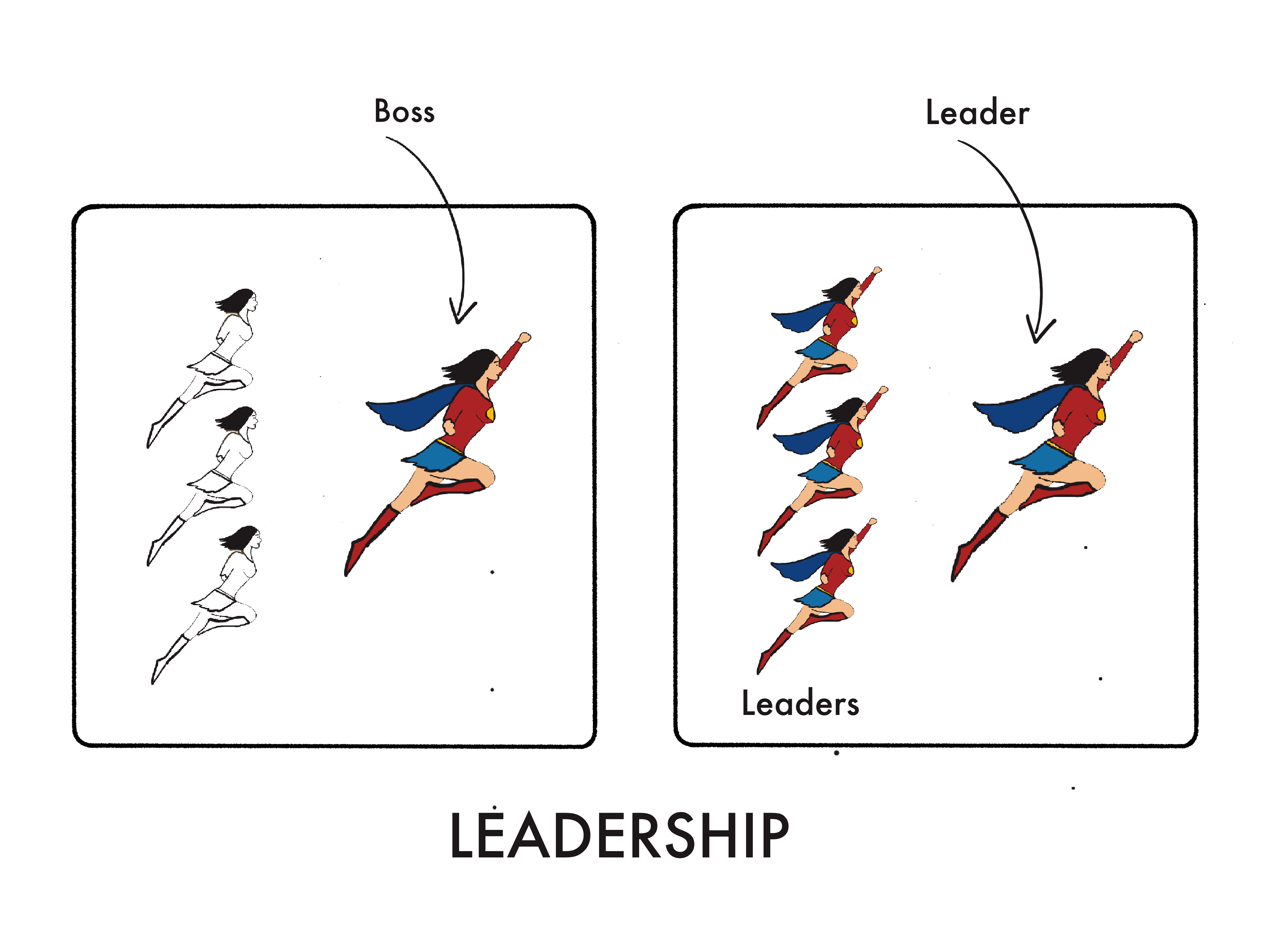 Over the last 10+ years, I've learned a lot about what it takes to become a Successful Engineering Leader, building successful teams, growing folks at all skill levels.
Being a Leader is not easy, and no one has got it all figured out. But, if I can do it, so can you as long as you've got the correct tools, resources, and guidance.
👉 How many times have you personally experienced or witnessed the consequences of a poor leader or a toxic manager within a company?
I was tired of hearing the same story.
I took the lessons learned from these experiences and set out on a mission to create better engineering leaders.
It's time to put an end to it. This is why I created a program that gives you all the tools necessary to be a successful leader along with the support from community for accountability!
Software is Easy, People are Hard
You are managing people, not computers. When you transition from being a Developer to an Engineering Manager you'll most likely feel this way,
Like an outsider as you are your team's leader now
Not know how to say 'No'
Won't be able to code as much as you did
Feel lonely at first as your peers are no longer other devs in your team
Know a lot more that you need to keep confidential
Struggle to build trust remotely
Find new ways to energize yourself if you are an introvert
---
Well, Should you be an Engineering Leader or a Manager?
Growing people is one of the most rewarding things you will do in your career
You'll be able to influence the future direction of the org, not just your team
Your impact will grow as your perspective needs to shift, your org is now your team 🪴
🎓
Who is this program for?
Your initial struggles are a feature, not a bug
Intermediate, Senior+ Developers
Are you transitioning from being an Individual Contributor to a Manager or want to learn what it takes?
Newly promoted or First-Time Eng Managers
Avoid common mistakes that new managers make and use systems to drive successful outcomes
Technical Leads and Team Leads
Utilize your technical expertise and transition into a well-rounded, results-driven leader with this program
Engineering Managers with a New Team
Leading a new team? Learn proven strategies that work with newer teams to help build trust early
You might be a great developer but have no idea how to manage!
✅
There is no Definition of Done or Acceptance Criteria
I was tasked with leading a team of developers as an Engineering Manager. I was excited for the opportunity, but I soon realized that the role came with its own set of challenges. Unlike my previous role as an individual contributor, there was no clear definition of done nor acceptance criteria to guide my progress.
🤔
So, how do you assess your progress and ensure that you're on the right track?
This was the question that plagued me as I made the transition from a Individual Contributor to an Engineering Leader.
But I didn't let the uncertainty get the best of me. I rolled up my sleeves and got to work, learning through my mistakes and growing as a leader.
🥲
And guess what? I wasn't alone.
Many of the developers I coached as they transitioned into leadership roles faced similar challenges and made the same mistakes.
With this Leadership Program,
I want to share my journey with you. I have a wealth of experience to draw from so you are in the right hands.
I'll teach you from the mistakes I made, and the strategies I developed to become a Successful Engineering Leader.
Let's make sure you don't repeat the same mistakes and start your own success story. 💪
So HOW do you succeed as a Engineering Manager
without

feeling stressed and overwhelmed? Introducing

The Engineering Leadership System

I'll teach you everything about becoming an Engineering Manager and teach you frameworks, systems that will serve you for the rest of your leadership journey.

If you put in the hard work, you will transition into a Successful Engineering Leader. Here is what you will learn,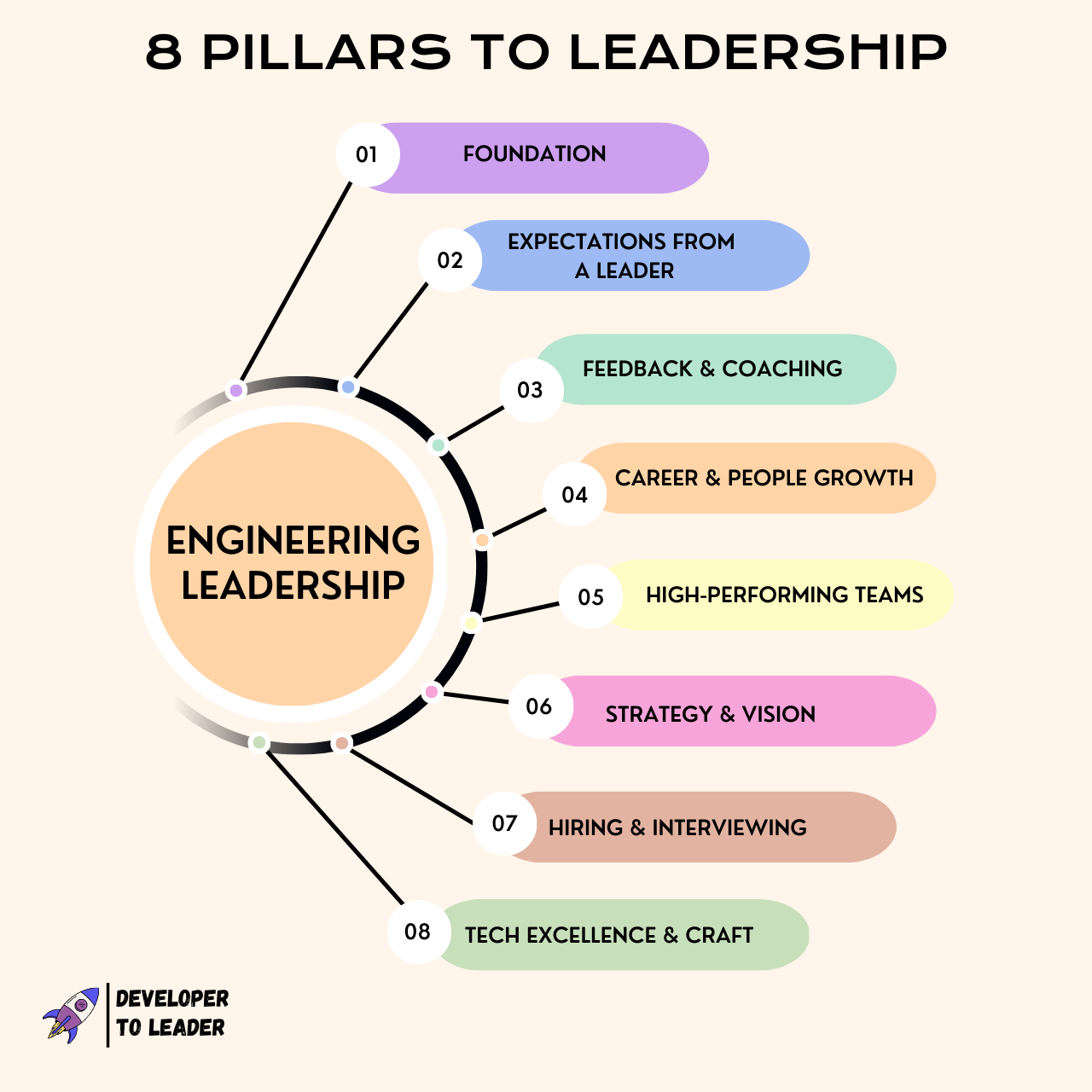 8 Pillars of Leadership
📚 Curriculum
This Leadership program includes
8 modules in total

. The curriculum teaches everything you need to know to become a Successful Leader. I have

packaged over 12 yrs of experience

in 8 modules.

MODULE 1
Foundations
Build a solid foundation - get to know your leadership style and learn how to lead.
MODULE 2
Expectations from a Leader
Learn the expectations from you so you know how to crush them!
MODULE 3
Feedback & Coaching
Build great frameworks for giving constructive feedback & learn some coaching principles when things don't go according to plan.
MODULE 4
Career & People Growth
How do you grow, advocate and promote people using rigid processes and create a culture that people love coming to work for.
MODULE 5
High-performing Teams
Learn what it takes to build a high-performing team and how to build one yourself.
MODULE 6
Strategy & Vision
Learn to measure your impact and build a strong vision and strategy for your team.
MODULE 7
Hiring & Interviewing
Learn how to navigate difficult questions, have transparent conversations with ease, interview and hire the best candidates.
MODULE 8
Technical Excellence & Craft
Hone your craft and learn how to delegate, create processes and architecture that scales by partnering with your team.
👇 And your Outcomes ...👇
By the end of this program, you will feel confident and accomplish,
How to build high-performing teams
How to hire a team and accelerate hiring using best practices
How to conduct effective one-on-ones within your team and your leads
How to build and execute on a vision
How to measure your success as a Leader?
How to deliver critical feedback and praise
How to grow developers of all skill levels
How to Build Robust Software Engineering Practices that scale
How to Manage up and Grow Devs at all levels
How to build Strong Relationships with Peers & stakeholders
How to become confident as a Leader?
All my E-books & Workshops
Over the past couple of years, I've created several e-books and workshops. These resources are popular - earning me thousands of dollars.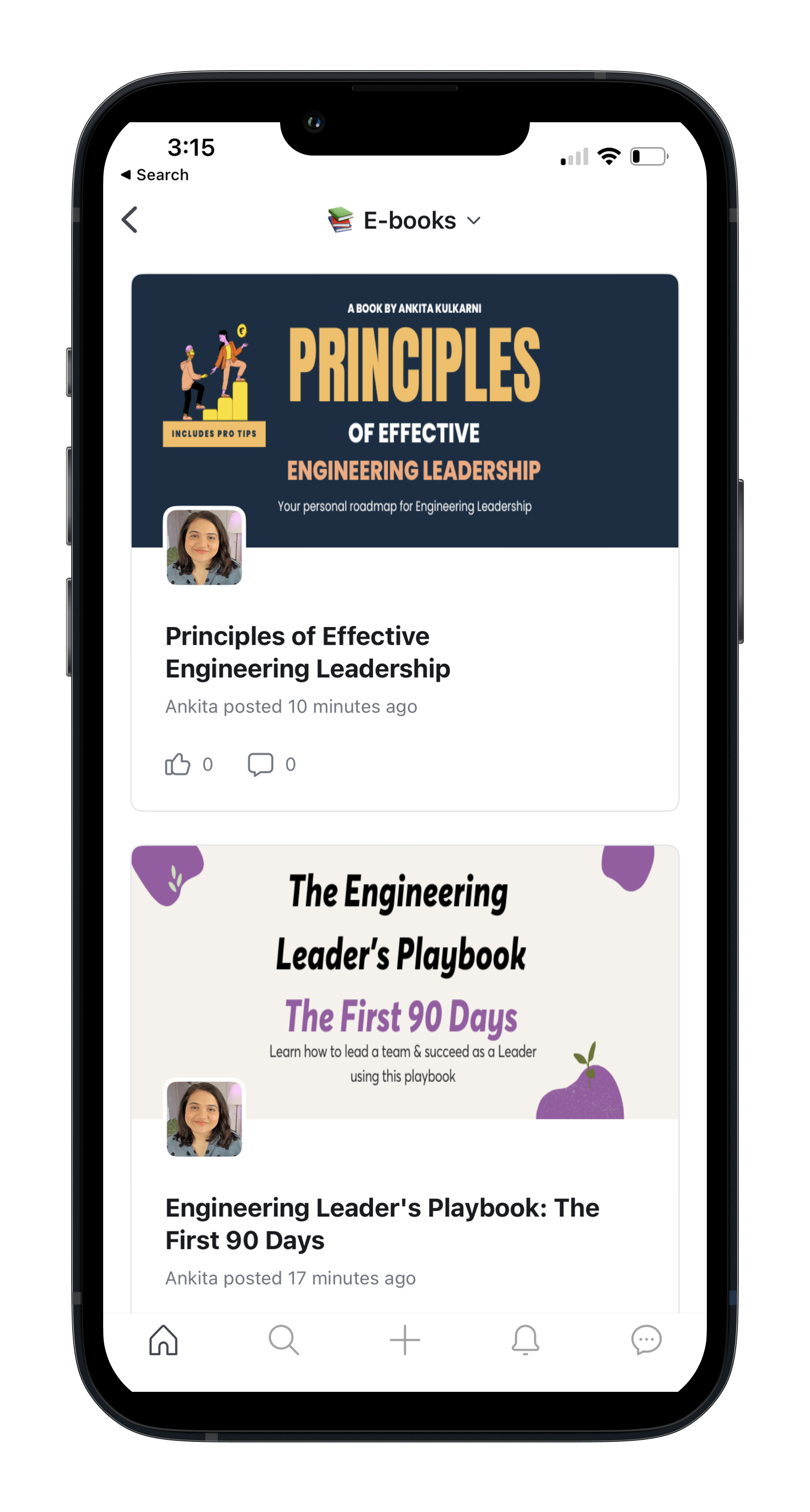 It's included as part of the Program! 👀
The Engineering Leader's Playbook: The First 90 Days
Take control of your First 90 Days and Build a successful actionable plan
Principles of Effective Engineering Leadership
E-book Series covering How to Build, Manage & Lead a High-Performing Team
The Engineering Manager Blueprint
An online workshop that teaches you a system for succeeding as a Leader for folks feeling overwhelmed or not sure where to start
And there is more 👇
BONUS TOOLS ✨
The Engineering Leader's Resource Library
In the Mastery Package, In addition to this program, you also get my templates, frameworks, tools, checklists and a copy of a Notion workbook to immediately put learning into practice.
Template & Framework Library
Get access to a variety of templates and frameworks to systemize your day-to-day
Developer to Leader Workbook
A workbook to help you put learning to practice, document your thoughts etc.
Engineering Leadership Checklist
Apply what you learned directly to your work without missing anything—no need to memorize every lesson.
Leadership can be lonely, it doesn't have to be!
🤜✨🤛
Lift each other up in the Community
Don't worry, you are not alone! 💜
A lot of Senior Engineering Leaders you look up to in your company or online have their own board of advisors. This allows them to amplify their work 🔼.
✨ This is the place for you to create your own inner circle with other Engineering Leaders on the same journey as you.
You'll get access to a Premium community so you get the support needed and learn from other Engineering Leaders on a similar path as you.
Learn more about the community ✨
Have a important stakeholder conversation? Ask in the community! Need to chat about how to lead a new team? Discuss in the community!
So... How does the Community work?
Think of the Community as a Shared Knowledge Hub and Collective Learning. We have the following activities in the community tailored to help you become a better leader!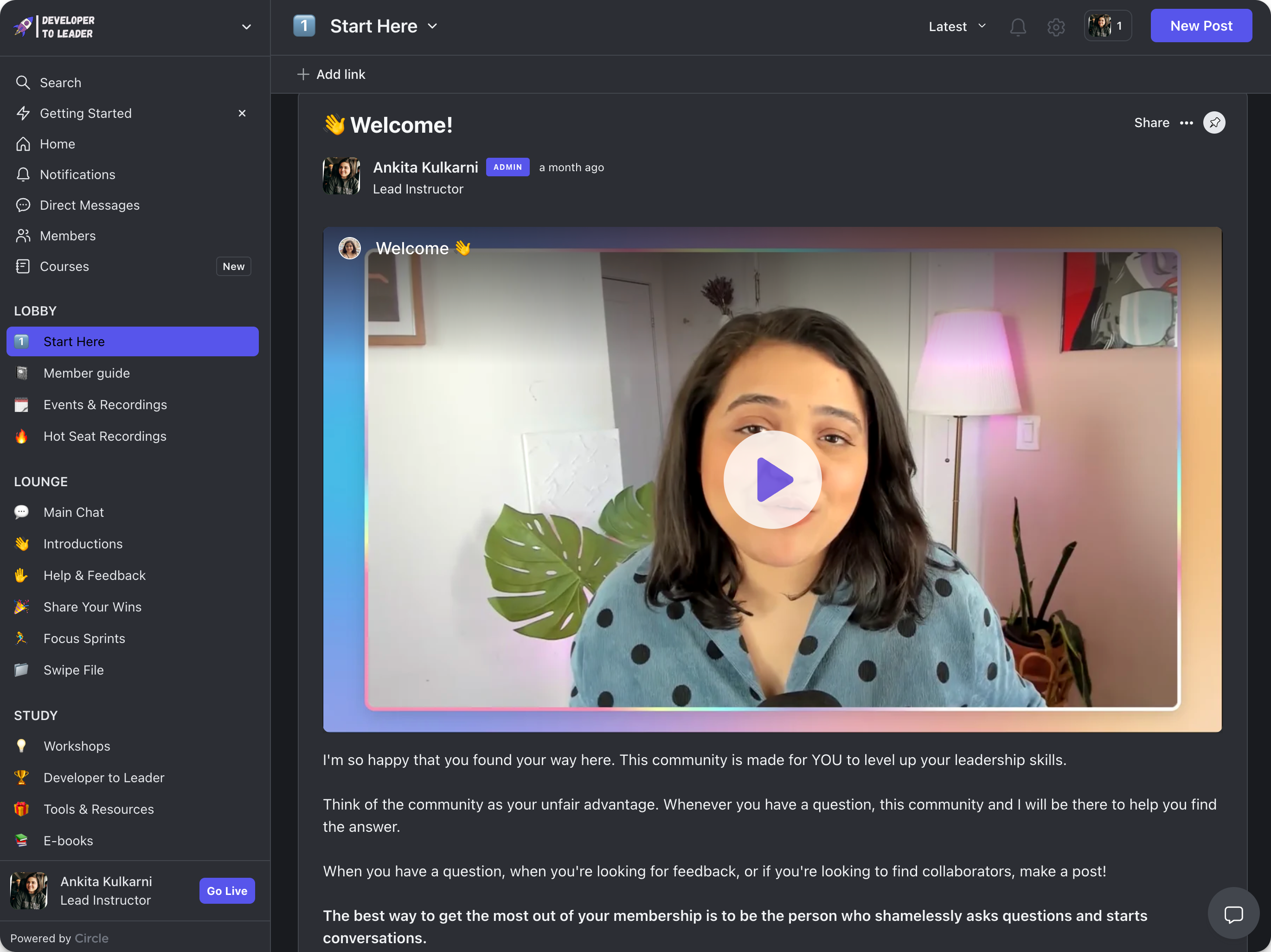 Sneak peek into the Circle Community 👀
🎯
↪ Shared Focus Sprints aka Light-weight cohorts
Inside the community, we will be running Shared Focus Sprints.
They will vary from 2-3 weeks and they will focus on elements of helping you grow as a Leader.
You can participate to whatever degree you'd like – you can watch my instructional videos on your own time, join our live sessions, or both.
Feedback is very valuable especially from folks that are walking the same path as you.
Bi-weekly, I will host an open Office Hours session for you to come and ask any questions you may have.
🤝
↩ Honest Feedback from other Leaders
Monthly, I will open up my calendar to Hot Seats which are recorded 1:1 coaching conversations right inside the community.
You can attend them live or watch them at your own pace.
You will learn from other leaders and learn the strategies they are using to grow their teams.
💡This is not just a Course but it is also a Community!
It is now your turn to become a Successful Leader
The Foundation Package
Just 2 Modules, No Community
---
Features included:
Access to Foundation Modules (First 2 out of 8 Modules)

30-day money-back guarantee

Lifetime access to 2 modules

Access to an Exclusive Community for 12 months

Bi-weekly Office Hours

Monthly Hot seats

Access to Shared Focus Sprints

Access to Developer to Leader Workbook

Access to all my E-books

Access to all my Workshops
🏆
MOST POPULAR
The Mastery Package
Course + Community
---
Features included:
Access to Course Modules (All 8 Modules)

30-day money-back guarantee

Lifetime access to all course content

Access to an Exclusive Community for 12 months

Bi-weekly Office Hours

Monthly Hot seats

Access to Shared Focus Sprints

Access to Developer to Leader Workbook

Access to all my E-books

Access to all my Workshops
The Core Package
Just the Course, No Community
---
Features included:
Access to Course Modules (All 8 Modules)

30-day money-back guarantee

Lifetime access to all course content

Access to an Exclusive Community for 12 months

Bi-weekly Office Hours

Monthly Hot seats

Access to Shared Focus Sprints

Access to Developer to Leader Workbook

Access to all my E-books

Access to all my Workshops
Still on the fence?
Check out the honest Testimonials
Frequently Asked Questions
I want you to be happy with the investment you make in this program. But I want you to realise that you also have to put in the work to become a Leader.
If you go through the full program, and you still aren't happy with the material then simply email me and I will happily refund your full payment within 30 days of purchase.
Just send me an email and I'll refund you.
You don't need any leadership experience to do well in this program.
Yes, absolutely! This is a program, not just a course.
You will get access to a exclusive community where you will be able to network and connect with other leaders who are on a similar journey as you.
We will have hot seats, office hours, Shared focus sprints and more so there will be many opportunities for you to connect with others.
1000%!
This program is for folks that want to be an Engineering Leader but that can be a manager or can be Leader.
This program covers both paths as it's not possible to talk about becoming a manager without truly becoming a Leader.
We will cover a lot of topics from the material but focus on one topic at a time that the community votes on.
For example, topics such as how to deliver feedback, how to conduct a performance review and vouch for your team, create a team vision and many more. We will then focus on that topic for 2-3 weeks and give feedback to each other.
I'll be preparing material to help you such as give you specific scenarios and connect you to brainstorm with others.
You will get early access to half the modules of the program while the rest of the modules are still being worked on but are close to getting done.
Once the rest of the modules are done, you will get access to 100% of the program hence you get a hefty discount on the program price.
The remaining modules will be available no later than June. Although, you won't be able to take advantage of the Early Access Pricing once the full program is ready. The price will go up.
I strongly believe that students that only rely on the curriculum without taking advantage of the community struggle a lot and don't get to experience the full value of the course.
With community, you get additional accountability and support. You don't have to do this alone.
This isn't just a course - it's a program. I strongly encourage you to utilize the community forum to ask questions and make use of the Hot Seats, office hours and shared focus sprints.
There is some content that can be best delivered via video vs text and vice versa. This program follows a hybrid model. Depending on the topic, the course element of the program will be either delivered via video or text. You can think of text as mini e-books.
Yes, it does! I want you to be proud of the program completion and show off your Leadership skills.
Yes, you will get an invoice immediately after you purchase the program.
I'd say the program is different in 2 ways: the interactive learning experience and the community.
Developer to Leader is an interactive program with an active learning experience i.e. every lesson either ends with a e-book, templates, workbook or a mini-project. This program also has handouts like mentioned in this blog post so frameworks can stick and you build a solid mental model.
The community is unlike any other community. Typically, you get added into a Discord or a slack group where you are expected to ask questions and network with little to no support.
With Developer to Leader, you get access to a tight-knit community with several activities as part of it such as Shared Focus Sprints which are like light-weight cohorts focusing on a key topic in your Leadership journey.
We also have Hot Seatswhich are recorded coaching conversations with me so you get to learn from these recorded chats. There are Bi-weekly Open office hourswhere you can bring in any questions you may have.
You will be sparking new conversations and it's a part of the community. I want to empower you to grow your skills and you don't have to do this on your own.
Yes, I do! Use the code in the banner on top that showed up. Remove the existing code if any and add the new code.
It is now YOUR Turn to Become a Successful Engineering Leader!